February 2017 Sportswatch
February may be the shortest month of the year on the calendar, but not in the world of sports. The NFL season ends, NASCAR's begins and in sports like hockey and basketball (both college and the NBA) we're starting to see who is for real. Here's a look at what's going down in February.
---
Football
Super Bowl LI between the Atlanta Falcons and New England Patriots airs Sunday, Feb. 5 on Fox. But football season never really ends. From Super Bowl Monday (Feb. 6) until the pre-season begins in August there will be plenty of football news with free agency, trades, the NFL Draft and eventually training camp.
---

Hockey
The NHL is a little past mid-season and with less football airing you'll be seeing more hockey games in the listings, including some Saturday night games on NBC.
---
NBA Basketball
Among network airings, NBA games air consistently on TNT on Thursday nights and ESPN on Friday nights. The NBA All-Star game is Sunday, Feb. 19 with much fanfare in the days preceding it.
College Basketball
February marks the final month of the regular season with many conference rivalry games. We've got Duke/North Carolina and a slew of Big 10 teams trying to just get recognized. And, you know what they say about March!
---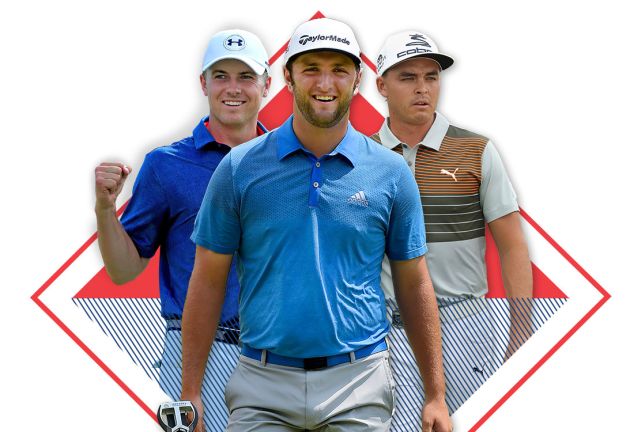 Golf
The PGA Tour is getting going but picks up in early Spring. Got Cabin Fever? Tune in to golf for a look at some of the sunnier places in the U.S.
---
NASCAR
The Daytona 500, "The Great American Race," is Sunday, Feb. 26 with lots of fun preliminary races in the days leading up to it. Like golf, we should see plenty of sunshine from Daytona along with these races under what is now the Monster Energy NASCAR Cup Series. The exception will be the Can Am Duel airing Thursday, Feb. 23 on FS1 as these are night races that help determine positioning for the '500.  Reigning Cup champion Jimmy Johnson starts the season as the big story. If he ends it next November with another championship he'll own the record with eight.