'Rogue One' puts 'Star Wars' back in orbit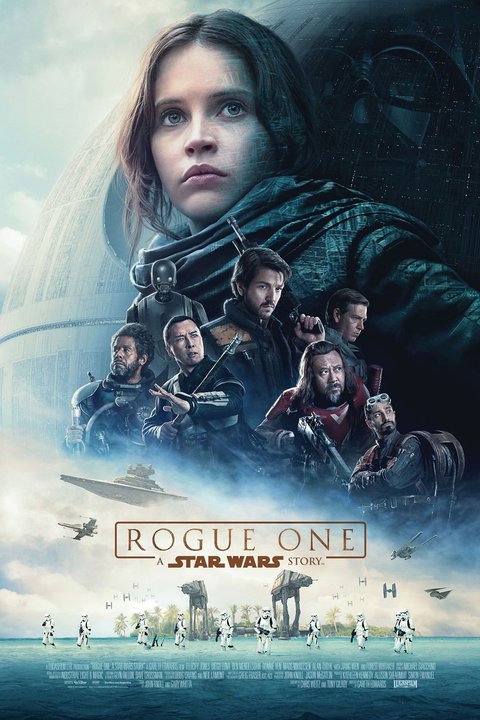 Though it puts forth a lot of new characters, "Rogue One: A Star Wars Story" still has a necessary element of familiarity by linking into the history of the overall franchise.
It's a prequel to what was the first movie, now known as "Episode IV – A New Hope'' … showing how Princess Leia got hold of the blueprint for the Death Star that she hid in R2-D2. Leading that mission is Jyn Erso (played by Felicity Jones), who goes against the Empire and her father (Mads Mikkelsen) by helping the Rebel Alliance learn what makes Darth Vader's home base tick.
Last year's "The Force Awakens" benefited immensely from including iconic figures the audience already knew and loved. "Rogue One" tries awfully hard to earn affection for a meant-to-be-similar brigade, right down to a new droid named K-2SO (voiced enjoyably by Alan Tudyk) — but that also takes having the right performers with the right chemistry, even with such acting veterans as Forest Whitaker and returnee Jimmy Smits on board.
That said, those who want to see the series trademark special effects in full Force (so to speak) shouldn't be disappointed by that aspect, especially in the movie's home stretch. And Jones is a solid actress to hang the bulk of the story on; she may have seen a certain degree of action recently opposite Tom Hanks in "Inferno," but a "Star Wars" chapter clearly is something vastly different, and she takes the controls confidently as the series' newest leader.
On the other hand, you might expect a bit more inventiveness from an all-star writing team like Chris Weitz ("The Golden Compass") and Tony Gilroy ("The Bourne Identity"). They have a tough task here, having to adhere to much that's already known while also attempting to develop what's now a midpoint of the overall saga.
Director Gareth Edwards faces much the same challenge, but he gets a big assist from a special-effects team that likely is thinking about the depicting next space battle well before the script comes in.
"Rogue One" makes a respectable try at explaining what happened before the Empire struck back, but in terms of fitting into the "Star Wars" canon while also trying to reinvent the intergalactic wheel, it ultimately goes a little too rogue for its own good.